Don't miss the annual New Year's Eve party, this year at:
First Congregational Church
640 Millsboro Rd
Mansfield OH 44903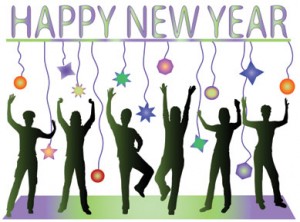 Doors Open – 6PM
Catered Dinner – 6:30-7:30PM
Lead – 8PM
Dance! – 9PM-midnight, with DJ BLove

Tickets:
with dinner, $15.00 per person, sold in advance only
without dinner, $10 per person (dance/snacks only, after 7:30PM)
dinner/dance tickets sold in advance only
dance tickets are sold in advance and at the door
Please note, this is an adult-only event
For advance tickets see Suzie S. or other volunteers, or call 419-522-4800. Advance "full" tickets (with meal) must be purchased before December 22nd.
This event is brought to you by the Mansfield Area Intergroup Events Committee